---
VE Testing
Take the Test and Earn Your License!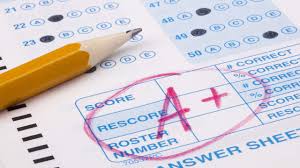 The Old Barney Amateur Radio Club hosts VE sessions on the first Wednesday of the month starting at 6:00 pm, followed by our monthly business meeting at 7:00 pm, at the Ocean Acres Community Center, 489 Nautilus Blvd, Manahawkin, NJ 08050.
What to bring:
Two forms of identification, one of which MUST be a photo ID such as a driver's license or school ID, the other can be something with the same name such as a credit card.
A $15 fee for the VE session.
A calculator, if you want to use one, it must be non-programmable
If you are upgrading your license class, the original or an official FCC copy of your current license which remains with your application.
Although walk-ins are allowed we would appreciate it if you could call to let us know you will be there.
For information, or to let us know you will be there, please contact Rick Kennard, N2RPQ at 732-620-5252 or by email at n2rpq@arrl.net.
As a bonus...When you take take a VE test with us and earn your initial license, we offer a free first year of membership to our club!
---